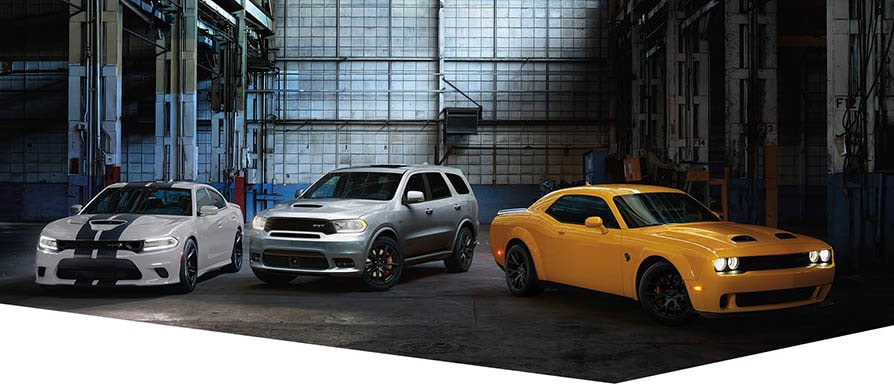 Street & Race Technology (SRT) Overview 

From the heart of Detroit, Michigan, Street and Race Technology (commonly known as SRT) has been dominating the American muscle car industry since 2004. Before becoming SRT, Street and Race Technology held the title as "Team Viper." However, after merging with Team Prowler to become Specialty Vehicle Engineering (SVE), Fiat Chrysler Automobiles high-performance automobile group became known as Performance Vehicle Operation (PVO) from 2002 till 2004. Finally, PVO adopted the name SRT in 2004.
Since 2004, SRT has become a staple for "America's Toughest Muscle Cars and SUVs." The world of high-performance automobiles cannot deny the power and capability of the new Dodge Durango, Challenger, and Charger SRT. And don't overlook the new Jeep Grand Cherokee SRT and Trackhawk.
Boasting a Supercharged Hemi V8 SRT Engine, Street & Race Technology has raised the bar for high-performance vehicles. And that's just the beginning. If you're looking for some serious muscle, you're going to love the new Demon, Hellcat, Hellcat Redeye, SRT 392, and Trackhawk. Each of these vehicles churns out over 400 horsepower and goes from 0-100 in a matter of seconds. Sounds incredible, right?
If you want to take  the new SRT lineup for a spin, visit your local Jeep Dodge SRT dealership, located at 17225 Torrence Avenue in Lansing, IL 60438. We look forward to showing you why so many people in South Chicago and Northwest Indiana are racing to get their hands on a new SRT model. Most of all, we want to show you what you've been missing out on.
So, if you want to take your driving experience to the next level, schedule a free test drive today. To book an appointment today, fill out the free online form below or give our team a call at
(888) 499-2369
For more information and details about the SRT models and engines, keep reading.
Return To The Top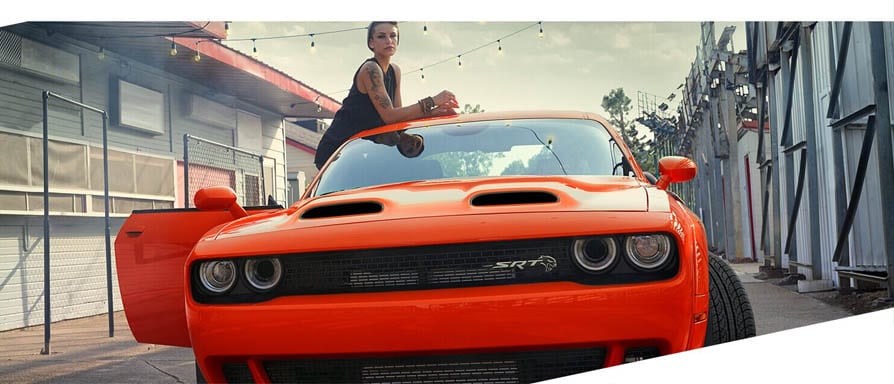 Dodge Challenger SRT Hellcat: Accelerate Your Driving Experience 

The new Dodge Challenger SRT Hellcat midsize two-door coupe is  breathtaking. Come experience the new Hellcat engine. With over 700 horsepower pouring out of a new Supercharged V8 SRT engine, this vehicle ready take your driving experience to a whole new  level.

Return To The Top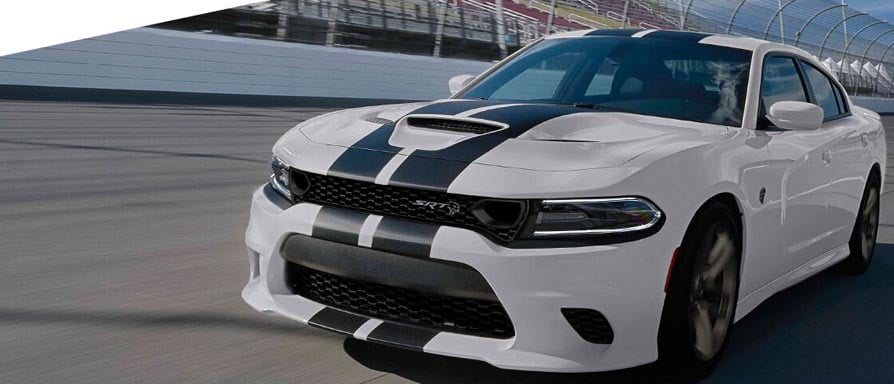 Kick your drive into full throttle with a new Dodge Charger SRT Hellcat. Racing with over 700 horsepower and 650 lb.ft. of torque, the Charger is the best in it's class. Come see if you can handle the new SRT Dodge Charger for sale near Chicago in Calumet City, Illinois.

Return To The Top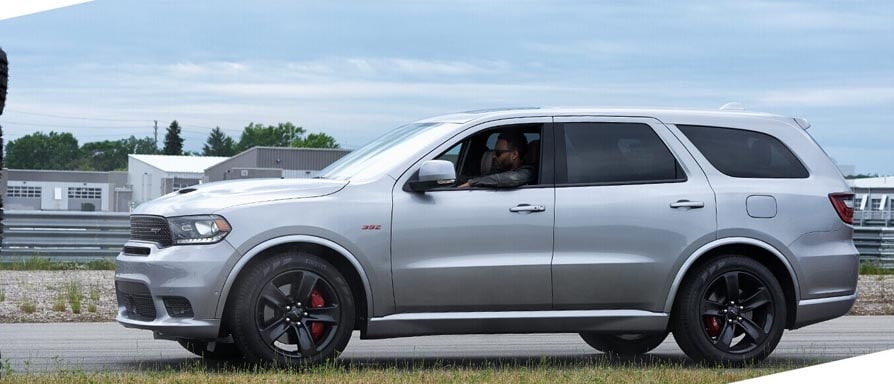 The new Dodge Durango SRT 392 leaps off the line with a heart-pounding 475 horsepower, 6.4-liter Hemi V8 Engine that pushes out 470 lb.-ft. of torque. SRT Dodge Durango models can tow up to 8,700 lbs. Discover what the new Dodge Durango can do for you.

Return To The Top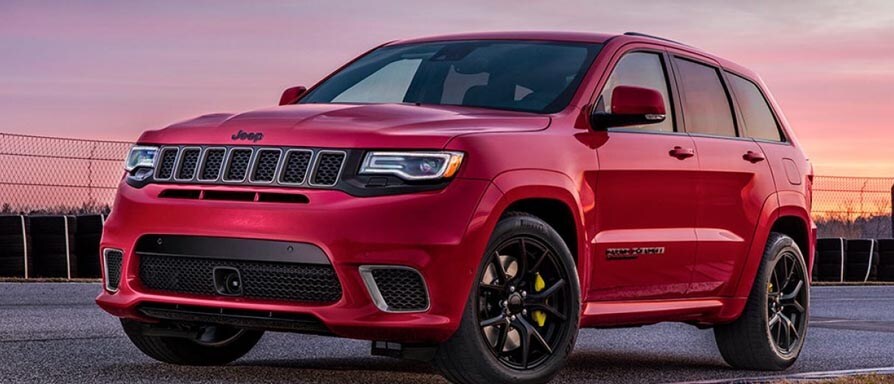 From the road to the drag strip, the Jeep Grand Cherokee Trackhawk is unstoppable. This vehicle harnesses the power of a 707 horsepower Supercharged 6.2-liter V8 Engine. Paired with intelligent 8-speed automatic transmission and a responsive 4x4 System this vehicle delivers the perfect power combo. Come see if you can handle the new Jeep Grand Cherokee Trackhawk for sale near you.

Return To The Top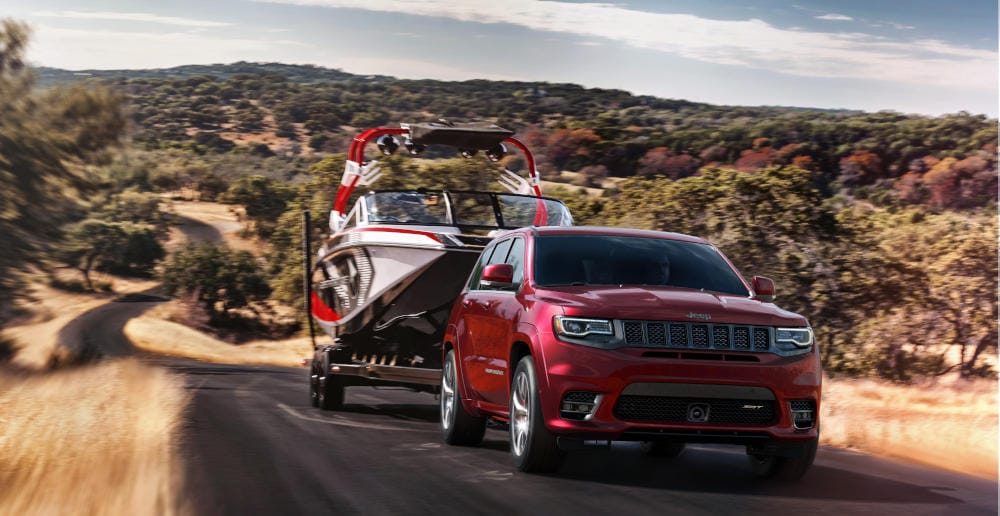 Have you heard? Jeep and SRT have teamed up to create the utlThe Jeep Grand Cherokee SRT chargers forward with a 475 horsepower 6.4-liter 4-Cylinder Engine. Merged with a Quada-Trac Active On-Demand  4x4 System, the Jeep Grand Cherokee SRT is tough enough to take on anything. Come experience the new SRT Jeep Grand Cherokee for sale near you