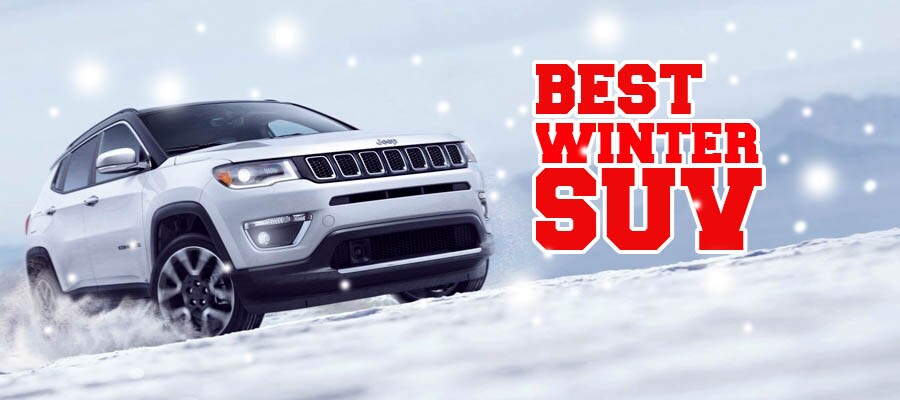 If you're shopping for the best winter vehicles, you've come to the right place. Each of our Trail Rated 4x4 Jeep models have been proven and tested in the most severe weather conditions, including Snow and ice. Not even the coldest Jack Frost Chicago Winter storm can slow down our Jeep model lineup.

Jeep SUVs have a proven track record of giving drivers the confidence and capability that they need to get up and go anywhere. Whether you're looking to drive a new Jeep Wrangler in the Snow, or you're looking to drive Jeep Grand Cherokee in the Snow, there's a wide range of Jeep 4x4 models to choose from. You can also choose from the Jeep Cherokee, Renegade, and Compass.  We have one of the most trusted winter vehicle lineups on and off-rod. And, it's proven that our SUVs are only getting better with time. Let us show you why so many people in Chicago have chosen Jeep SUVs for their winter vehicle.

Check out our top 5 winter Jeep SUVs below.